FOOD BLOGGERS RESOURCES
I thought it would be helpful to create a resource page that food bloggers can use to see the products and services that I use with my blog. From photography equipment, accessories, editing software, web hosting, Genesis, WordPress, email marketing, e-courses, eBooks and plugins. The list will be continually evolving as I find different resources that I love.
PHOTOGRAPHY
Canon EOS 80D
This is the DSLR I currently use, it's a cropped sensor camera not only shoot incredible pictures, but it also shoots Full HD video with Dual Pixel CMOS AF. Comes with the free Canon Camera Connect app. Connect your camera to your Apple or Android device for remote control and to easily download your photos, ready for sharing. Find out more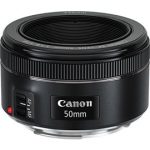 Canon EF 50mm f/1.8
Amazing prime lens ideal for portrait which I use mainly for food photography. A 50mm lens on a camera with a 1.6x crop factor APS-C sensor (80d) gives a field of view equivalent to that of a 80mm lens on a full-frame or 35mm film camera. Find out more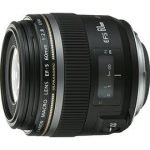 Canon EF-S 60mm f/2.8 Macro
Macro lenses are wonderful at capturing sharp details of texture. Which is what we all love about food photography. A 60mm lens on a camera with a 1.6x crop factor APS-C sensor (80d) gives a field of view equivalent to that of a 96mm lens on a full-frame or 35mm film camera. Find out more
Canon EF-S 24mm f/2.8
This pancake lens is ideal for interior, street, travel, everyday photography. A 24mm lens on a camera with a 1.6x crop factor APS-C sensor (80d) gives a field of view equivalent to that of a 38mm lens on a full-frame or 35mm film camera. Find out more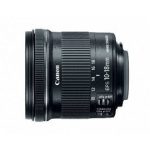 Canon EF-S 10-18 f/4.5 – 5.6
Wide angle lens I use for landscape photography. A 10-18mm lens on a camera with a 1.6x crop factor APS-C sensor (80d) gives a field of view equivalent to that of a 16-28mm lens on a full-frame or 35mm film camera. Find out more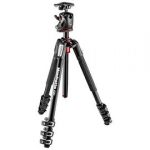 Manfrotto Tripod + Ball Head
A sturdy tripod, great design 'Made in Italy'. I use it with the Manfrotto 131DB horizontal double head for overhead shots. Find out more
Manfrotto Horizontal Double Head Arm
Great accessory for my Manfrotto Tripod 190XPRO 4 section tripod, it's a must to capture beautiful flat lays. Find out more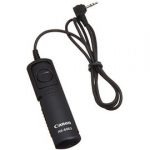 Canon Remote Switch
I bought this remote switch for night and long exposure but I am using it for food/lifestyle photography instead. Find out more
Canon Remote Control
I use this wireless remote control when I want to be in the photo …. rarely!
Find out more
Neewer 32 inch Portable 5 in 1 Multi-Disc Light Reflector
Amazing value for money. I use mainly the diffusor and few black and white foam boards from the craft store to bounce/block the light. Find out more
SandDisk Extreme Pro 32 GB SDHC Memory Card
Fast memory card, it holds all my RAW files with no issues. Find out more
Lowepro Tahoe 150 Backpack for Camera
Great compact camera bag, it holds the Canon 80D + 4 lenses + accessories. For bigger cameras, huge lenses and drone check out model 250, 350 or 450 from the same range.
Find out more
Neewer Heavy Duty Spring Clamps
A must-have for any photographer. They are strong and sturdy and not too big. So handy holding backgrounds, reflectors and anything that needs support. Find out more
Neewer 14 Slots Memory Card Case Holder
You need a place to store your memory cards which is durable, waterproof and anti-shock. Designed to store 10 Micro SD cards + 4 SD cards + 2 CF cards. Find out more
Neewer Heavy Duty Sand Bags
I use these sandbags to stabilize my Manfrotto tripod, especially for overhead shots. Find out more
Adobe Creative Cloud
I use Lightroom and Photoshop for editing photos, Premiere Pro for video editing. Currently learning Indesign to create my next Ebook. Find out more
BLOGGING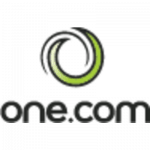 One.com
Great value hosting plans with free email hosting, SSL and domain names all in one package. Reliable high-performing infrastructure to scale together with your hosting needs. Furthermore, it lets you create as many fully-featured email addresses as you need, I use the WordPress Plus plan and I could not recommend enough (my referral link has a £ 5 discount automatically applied). Find out more
WP Engine
Another great option is WP Engine the best platform for developing and hosting fast, reliable, and secure WordPress sites. It includes Free Genesis Framework + Free 35 StudioPress Themes. You also get 3 months free when you sign up for any WP Engine plans for being referred by me. Find out more
The Genesis Framework
This is the standard for a WordPress framework, it provides the secure and search-engine-optimized foundation that takes WordPress to places you never thought it could go. I run Genesis on this site with a custom child theme. Find out more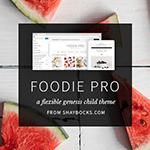 Foodie Pro
The child theme I currently use on top of the Genesis Framework. Designed by Shay Bock at Feast Design Co. this theme has a  minimalistic style, fully customizable and mobile responsive meaning your website will be perfectly optimized for every browser, device, and screen size. Find out more
Food Blogger Pro
FBP is a membership site that teaches you how to start, grow and monetize your blog. Founded by the Lindsay and Bjork Ostrom of the popular blog Pinch of Yum FPB boasts over 300+ tutorial videos, covering everything from setting up WordPress to essential plug-ins, ad networks, affiliate programs, Photoshop, Lightroom, email marketing and more.
Find out more
MailerLite
Mailerlite is the e-mail marketing company that I use. The design is intuitive and offers lots of features like embedded signup forms, pop-up forms, landing pages, RSS campaigns, e-mail automation etc. It's free for up to 1000 subscribers so perfect for new bloggers.  Find out more
Grammarly
Grammarly is the world's leading software suite for perfecting written English. It checks for more than 250 types of spelling, grammar, and punctuation errors, enhances vocabulary usage, and suggests citations. Find out more
Nutrifox

Nutrifox is an online tool that helps users easily create, customize and embed nutrition labels. A powerful new tool from the fine folks at Food Blogger Pro (free when you sign up to the Food Blogger Pro annual membership) Find out more
LEARNING
Lightroom Magic
This e-course by Rachel Korinek will teach how to turn good images into great ones. This is a powerful editing course that is tailored specifically to food photographers. Learn why post-processing is so important, the real power of RAW files and how to get truly savvy with your Histograms. Find out more

Creative Live
Founded by Chase Jarvis CreativeLive is an online education platform that broadcasts live classes to an international audience. You can develop numerous skills from photography, videography film making, art & design, craft & maker, music etc. So far I have taken classes on food photography with Andrew Scrivani, Penny De Los Santos, Steve Hansen. There's a creator in all of us. Find out more
PH Learn
Founded by Aaron Nace PHLearn is an online education platform that creates fun and engaging Photoshop, Lightroom, and Photography tutorials for creatives in all phases of their career.  They provide high-quality education, at the same time building a warm, engaging, and supportive creative community. Find out more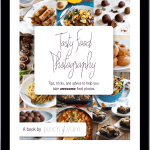 Tasty Food Photography
This e-book by Lindsay Ostrom will guide you through the fascinating world of food photography. Discover how to use natural light to capture stunning images, learn how to work with your camera modes and settings, see how to fine-tune exposure, discover how to compose the most appetizing photo, tell your story with light. Find out more
Plate to Pixel
Photographing food is art. Discover how the food stylist exercises unique techniques to make the food look attractive in the finished product. Whether you showcase the spectacular creations coming out of your own kitchen or aspire to a career in food photography, you′ll devour the information in these pages. Find out more
Mastering Composition
Ever wondered what makes a great photo? Author and professional photographer Richard Garvey-Williams argues that success lies in a combination of four elements: an impactful subject; dynamic composition; effective use of lighting; and, perhaps the most crucial, ability to invoke an emotional response in the viewer. Find out more
The Passionate Photographer
This book by Steve Simon will help you think about your photography and find a visual voice. Simon's understanding of photography makes for a book filled with tips you can immediately fold into your own shooting, quickly establishing your own vision, learning what to concentrate on in a shot, and pushing you beyond your comfort zone. Find out more
WORDPRESS PLUGINS
A WordPress plugin is a piece of software that can be installed on your blog to give additional functionality. These are the plugins that I use and recommend.
Akismet  – Protect your blog from comment and trackback spam. Find out more
Pretty Links  – Create, shrink, re-direct, and track links from your website. This plugin makes it easy to manage affiliate links and track clicks. Find out more
Short Pixel  – Speed up your website and boost your SEO by compressing old & new images and PDFs. Get FREE 100 images/month + 100 for being referred by me. Find out more
WP Recipe Maker  – The easy and user-friendly recipe plugin for everyone. Automatic JSON-LD metadata for better SEO will get you more visitors. Find out more
Yoast  – Improve your WordPress SEO: Write better content and have a fully optimized WordPress site using the Yoast SEO plugin. Find out more

Disclaimer: Please note that some of the links below are affiliate links and I will earn a commission if you purchase through those links. I use all of the products listed above and recommend them because they are companies that I have found helpful and trustworthy. Please let me know if you have any questions about anything listed above! For more information see my disclosures